Location
Daniel Springs Baptist Encampment
Gary, Texas
Cost
The registration fee is the same for all accommodations:
$150 per camper from April 1 to May 28
$165 per camper starting May 29 (late registration; Daniel Springs t-shirt not included for late registrants)
Camp Pastor
Eric Johnson, International Missions Director
Retreat Theme
Registration
Go to www.danielspringscamp.com and c
lick on the Registration link at the top of the site or simply click the button below:
Here you will find the registration information as well as the required medical release forms that every camper must complete! Registration begins May 1st. Everyone gets a camp shirt with registration. GMA shirts are extra (see GMA t-shirt order form). All Chaperones must have completed the mandatory background check every year before they can attend retreat. This is Texas state law! Another Texas law for camp attendance is that each camper must supply a shot record at registration. To find this information, click on the Camp Chaperone link. Every adult in your group must also undergo the TrainRight Child Safety Training every two years. The background check and the safety training each cost $6.00.
Project
90% Freemans Publication Renovation, Philippines
10% GMA General Fund
The goal for this year is $15,000.00. Please send project money by May 15 to our National GMA Treasurer:
Kristin Herring
"

But we all, with open face beholding as in a glass the glory of the Lord, are changed into the same image from glory to glory, even as by the Spirit of the Lord.

"
II Corinthians 3:18 King James Version (KJV)
Camp T-Shirt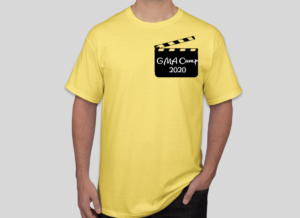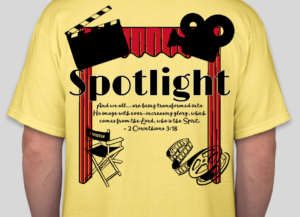 T-Shirts will be sold for $15.00 . They will be yellow with GMA Camp 2020 on the front and the theme and verse on the back. Order forms are attached toward the end of the counselor packet found
here
and will be due May 15th. Send order forms to:
Mandi Townsend
6 Broadmoor Dr.
Conway, AR 72034
(501)697-0823
mandi.townsend@yahoo.com
Daily Themes
Tuesday
Matthew 6:33, John 3:30, Galatians 2:20
Wednesday
Romans 12:1, 1 Timothy 4:12
Thursday
Romans 1:16, Matthew 16:24-25, Colossians 3:17
Friday
Galatians 1:10, 1 John 2:17, Matthew 25:23
by We Are Messengers
More Information
Please read the following documents thoroughly for all camp information, forms, and COVID guidelines:
National Director of Youth Auxiliaries:
Laurie Hicks
lbohicks@icloud.com